I've decided that I'm also going to begin sharing kitchen items that I either have and love or are on my wish list.
I've had this Snowflake Waffle Maker on my wish list for a few years. I constantly tell myself that I'll purchase it closer to the winter months.
And guess what, I always forget to order it.
Hopefully, by posting it here, I won't forget this year and I can make these cute waffles at some point before my children are grown.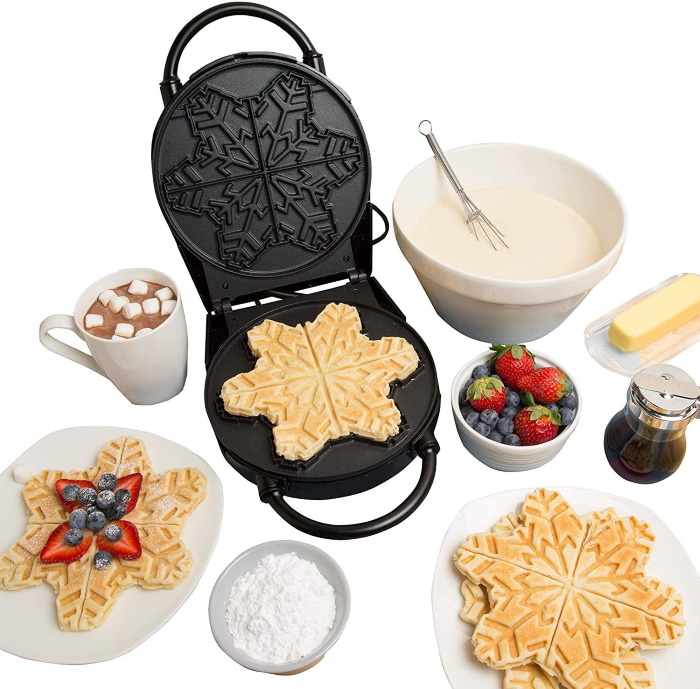 Isn't it just the cutest? If you have it, I'd love to see your snowflake waffle pictures! Be sure to share them with me on Instagram, Twitter, or Facebook!
FIND IT HERE!